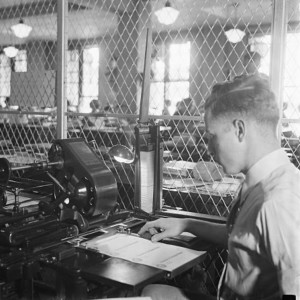 Wednesday May 04, 2022
Christophe Dejours - Sublimation between Suffering and Pleasure at Work
In this episode "Sublimation between suffering and pleasure at work", Christophe Dejours develops his theses on the psychodynamics of work, which he has particularly deepened.
He examines the work clinic from the angle of sublimation, which he breaks down into «bodypropriation», relationship to the other and relationship to civilisation; sublimation operates in all work, even the most ordinary; it has a powerful effect on identity and mental health.
Christophe Dejours shows how certain work organisations, by undermining the subjective springs of sublimation, can destabilise the individual and lead him to a psychological crisis or even to suicide.
Finally, he shows how much, according to him, living work - that is to say work enriched by what the subject adds to the prescriptions to achieve objectives - plays an essential role in the structuring and destructuring of the social link.
Christophe Dejours is a psychiatrist, a psychoanalyst, a full member and Training Analyst of the French Psychoanalytical Association and a full member of the Institute of Psychosomatics of Paris, professor emeritus of the University of Paris Nanterre and president of the scientific council of the Jean Laplanche Foundation - Institute of France.
Research on the frontiers of psychoanalysis: on the side of the biological sciences with psychosomatics and the metapsychology of the body. Worked with Pierre Marty and Michel Fain; on the side of the social sciences with the work clinic. Founded a new discipline: the psychodynamics of work taught in France and in several European countries, in Canada and in Latin America (Brazil, Argentina, Chile, Uruguay, Mexico)
Research on sexual theory, in collaboration with Jean Laplanche (between 1997 and 2012), in particular on the introduction of gender in sexual theory, on dream work, on the formation of an unrepressed unconscious and a topicality of cleavage.
He has written numerous articles and books, to name but a few:
DEJOURS C. (2015): 'PSYCHOPATHOLOGY OF WORK: Clinical Observations', Karnac Books, London, 102 pages.
DEJOURS C (2019): 'The Two Bodies: The Biological Body and the Erotic Body'. Psychoanalysis in Europe, 73: 16-27
DEJOURS C (2020): 'Psychoanalysis and the Genealogy of the Erogenous Body' Psychoanalysis.today, 12: The Body and Psychoanalysis. https://www.psychoanalysis.today/fr-FR/Home.aspx
Link to the paper https://docs.google.com/document/d/1BOOrx4U9wo-Z5IP7h4boMO5WnCHVJNtI/edit?usp=sharing&ouid=112457875385152358388&rtpof=true&sd=true
CREDITS
This podcast series, published by the International Psychoanalytical Association, is part of the activities of the IPA Communication Committee and is produced by the IPA Podcast Editorial Team. Head of the Podcast Editorial Team is Gaetano Pellegrini.
Editing and Post-Production: Massimiliano Guerrieri
Music: Chopin_Waltzes_Op.69. Performer Olga Gurevich. https://musopen.org/music/4415-waltzes-op-69/
Cover Image: Office work, Harris Ewing photographer, 1936, United States. Courtesy Library of Congress Prints and Photographs Division Washington, D.C. 20540 USA https://www.loc.gov/resource/hec.40970/
THIS EPISODE IS AVAILABLE ALSO IN FRENCH